---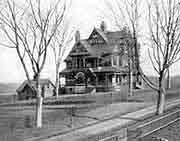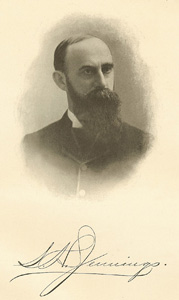 Riverview Lodge Residential Care Home was built in approximately 1890 and was considered one of the finest accomplishments of its time. The home was originally built for Mr. S.H. Jennings an author and capitalist who built his dream home on one of the finest pieces of land available at the time. The Jennings home was a state of the art Victorian home that spared no expense, the quality and craftsmanship is still obvious today. The intricate woodwork detail and use of artistic stained glass is still on view to a small degree. The Jennings Home was eventually converted to a Rest Home with Assisted Living and the DeLano family has operated the facility since 1966. The South Wing was added on in 1972 and provided additional rooms with added amenities.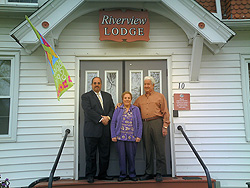 The DeLano family has operated Riverview Lodge Residential Care Home since May 31, 1967.  The home was at one time an idea for Violet and James DeLano Sr.  It continues to be the 'living dream" for the DeLano family.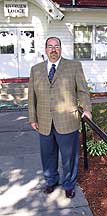 The current administrator, James DeLano Jr., is also the hands-on manager. " I am available to assist with every facet of the residential care business that my family has built up through years of hard work. I strive to provide the level of quality care, that comes from the heart." James graduated from the University of Florida with a Bachelor Degree in Business Administration. James is also active within the community as Past-President of the Deep River Rotary Club.
We have recently completed an extensive renovation that has brought our home to a new level of comfort and safety for our residents. We have a brand new kitchen with new appliances and improved safety systems. Improved sprinkler systems.  92 New Replacement windows, New Generator for electrical failures. Hook-ups to City Water and sewage – that meant a great deal of rock-removal. We have also undergone interior renovations, flooring and painting. It took us over 6 months and we are proud of what we have accomplished for the comfort and safety of our residents.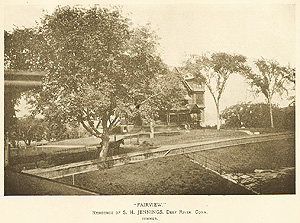 We are proud to be affiliated with the Connecticut Association of Residential Care Homes [CARCH]. We have a commitment to provide personal quality care and truly enjoy the community we are able to do business in.